E-cigarettes under scrutiny for listing as flight hazard
An e-cigarette could be the cause of a smoldering bag that had to be removed from a jet at Boston Logan on Saturday.
Baggage handlers pulled the bag off the jet, a JetBlue flight bound for Buffalo, and put it out with a hand-held extinguisher. It was not clear if the combustion had reached the stage of fire.

The episode raises the question of whether e-cigarettes that use rechargeable lithium-ion batteries should be added to the list of banned items, which already includes matches, flares and most batteries that are "spillable."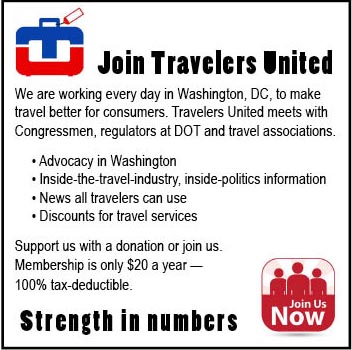 App to hail taxis, limos launches in Las Vegas
If you're visiting Las Vegas, you can now hail taxis and limos from your smartphone.
Las Vegas-based Integrity Vehicle Solutions launched the Ride Genie app on Wednesday. About 400 black cars, SUVs and limos from several transportation companies will be picking up assignments from the app, while taxis will be added to the offerings in the next six to eight weeks.
Delta adds more extensive dining options in Sky Clubs
Delta Air Lines is introducing more dining options for breakfast, lunch, and dinner in its Sky Clubs.
The new menus offer a variety of items, including locally sourced bagels, English muffins, Greek yogurt, and cereal for breakfast. For lunch and dinner, the Sky Clubs will be serving a selection of soups including Italian wedding soup, chicken salad with pecan and cranberry, a variety of other salads, hummus, and an assortment of crudités.
(Photo: Terry Ozon/Flickr Creative Commons)